Skylights can be a stunning solution to invite light and warmth into your home – especially if there is no way to add an extra window. However, more than just a practical solution to a dim space, they can be full of character, creating a stunning feature within any room. If you're considering adding these 'windows' to your home, then you may be interested in learning a little bit more about what sets them apart from the crowd.
1. Skylights were first used in ancient Roman architecture, with one of the most iconic being the oculus (eye or centre) of the dome within the Pantheon. This 8.2 metre skylight isn't covered, however, and rain is allowed to enter and fall to the floor.
2. One of the earliest known glass skylights is thought to have been produced in France for the Palace of Versailles. The skylights as we know them today were likely pioneered by the French in the late 17th century.
3. These closed windows gained popularity during the Industrial Revolution (from 1760 to 1840) when advances in glass making technology improved and they became more readily available.
4. Skylights can be built in a wide range of designs – not just a simple pane of glass. With wrought iron details or coloured glass, you can add character to your home, from heritage spaces to contemporary rooms.
5. There is no limit to the size of the skylight when professional practices are adhered to. We recently installed an 8 by 8-meter skylight crafted with nearly 12,000 pieces of coloured glass! The end result was simply stunning.
6. Skylights don't have to result in heat and energy loss – with advances in technology, double glazing, triple & quadruple glazing can be combined with laminationcan be used to insulate your home throughout the year and allow you to create a more energy efficient space.
7. They are also beneficial within sustainable building; acting as a passive solar heating unit, and, when openable, as ventilation for passive cooling and fresh air exchange.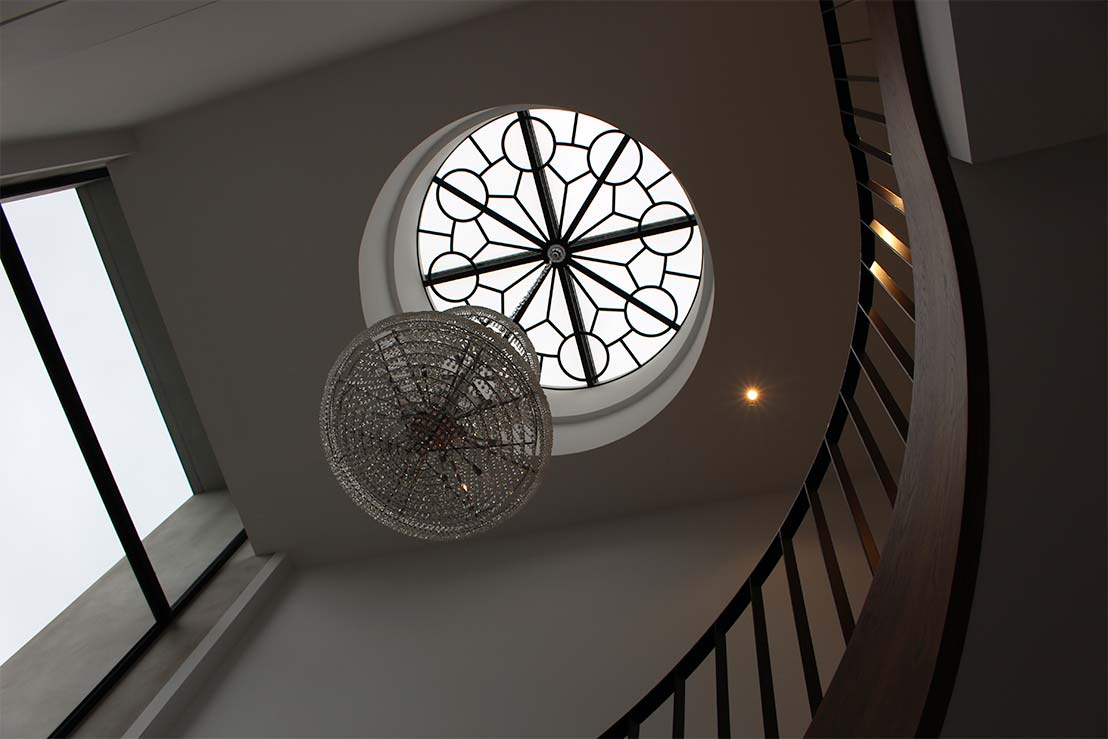 8. Studies have shown that the use of skylights can cut daytime lighting energy consumption by up to 80%. In fact, on overcast days, top lighting from skylights can be three to 10 times more effective than side windows.
9. Another benefit of skylights is their ability to increase the appearance of the size of the room. By elevating the ceiling and opening the space, they add volume and can make the home seem larger by comparison!
10. Alongside beauty, function and size, they can even increase the value of your home! Potential buyers are always looking for natural lighting, and this is the ideal way to provide it! Whether you're thinking of selling now or well into the future, it's a decision you won't regret.
If you want to add a skylight to your home that is as attractive and beautiful as they are functional, then you should partner with Armadale Doors & Leadlights! Our bespoke designs are the perfect complement to your space, offering leadlight, stained glass and wrought-iron features. Reach out to our team today.